Lonely Diabetes?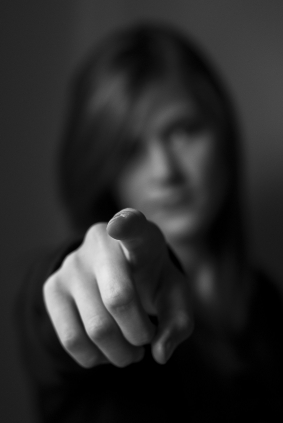 Plus one is the loneliest number.
And my constant companion Diabetes knows exactly which buttons to push to make me feel lonely, alone and isolated.
It's the time of family gatherings, meeting friends and spending time with those you love.
But if your (involuntary and unwanted) BFF Diabetes doesn't play along, it doesn't matter who else is around you.
This post is NOT about diabetes making you different from other people or that you have to things that are usually associated with being a drug addict, like shooting up and (sometimes) being paranoid.
It's about feeling lonely although you have your best supporters, your true fan club, around you.
The other night, Dexter (my Dexcom CGM system) woke me up from my hazy sleep.
He had just buzzed 3 times, and because I wasn't quite with it, I couldn't remember what 3 buzzes meant – was I high or low?
I had only gone to bed 2 hours prior to this (quite rude) wake up call with a great blood sugar level, so I wondered which way it had gone wrong? 
Dex said "LOW", below 4.0 mmol/l (72 mg/l). I took out Doris (my OmniPod and trusted ally) and checked my blood sugar; 2.1 mmol/l (38 mg/l).
Nothing was making sense to me at this point; I was sweaty, my head fuzzy, I didn't recognize where I was or what I had to do next.
I told myself I had a pretty low hypo for being me and that I needed to get to those glucose tabs faster than lightning, right after temporarily lowering the basal on my pump to -85%.
In my mind I gracefully climbed over my husband in the sofa bed we were sharing and jetted straight for my suitcase, where I had packed the glucose. (We were on a trip, staying with fantastic friends)
But in reality I was probably half-suffocating my husband, stumbling around like a local drunk and made more noise than I could ever realize.
Anyway. I sat down on the floor to eat some of the glucotabs. The slightly chalky texture and the acidy taste of them only intensified my symptoms.
During some of my lows I need something to chew on after the glucotabs, something that won't help the hypo, as it otherwise overshoot. But just the feeling to keep chewing makes me feel safer in an unsafe situation.
I found, again in my mind very gracefully, a bar of 85% chocolate in my handbag, and started munching, instantly feeling a little bit better.
To I keep awake, I tried to play some simple games on my phone, none of which were making any sense to me. Playing cards, letters and colors were all a big mumbo jumbo, although it's actually 3 separate games on my phone.
In this very moment I realized I was feeling really lonely. 
This was despite having my husband snoring right next to me, and some other people sleeping in the same room. And I knew I could wake any of them up to keep me company and make sure I survived yet another hypo.
But I didn't. Just because I'm not allowed to sleep right now, doesn't mean others aren't either, I thought to myself.
So I kept to my incoherent gaming, but couldn't shake the feeling of being the loneliest person in the world in that moment.
As soon as I saw the number on my dexcom starting to go up, I put down my phone and went back to a hypo-sweat-drenched-sleep.
A few hours later, waking up with the biggest hypo-hangover ever, it made me feel lonely again.
I quickly resorted to some victim mentality thinking with thoughts like "why me?" And "no one understands me or what I'm going through or what it all feels like", aka Loser-ville thoughts.
While I might have been right after yet another time with diabetes trying to kick my ass, I can't forget what it has thought me about life.
A few of the useful and positive examples are: Being alone. Maths. Thicker skin. Acceptation. Pain. Fending for my life. Handling disappointment. That life is precious and frail. That I'm not invincible. Gratitude. Appreciation. Friendship. Health. Healing. Happiness. And, above all, the importance of Love.
https://hannaboethius.com/wp-content/uploads/2014/12/lonely-1.jpg
3392
2271
Hanna Boëthius
/wp-content/uploads/2016/04/HannaDiabetesExpertLogo@2x.png
Hanna Boëthius
2014-12-31 17:06:14
2014-12-31 17:06:14
Lonely Diabetes?