Inspire – don't judge!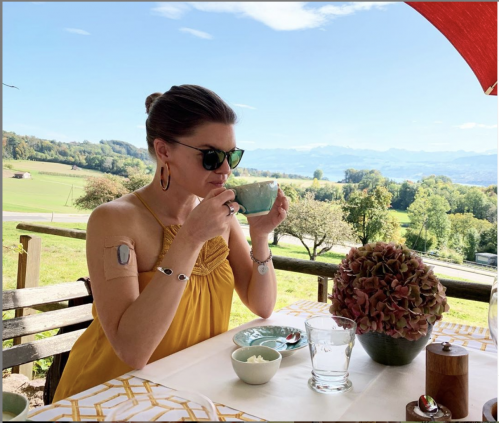 "You give other people with diabetes bad conscience!"

The words of my Sweet Friend surprised me. I was gobsmacked, then I was amazed, then everything suddenly made sense.

"That's soooo not my point", I said, laughingly. "I know, I know it's not, but if everyone knew how to take care of themselves like you do, then everyone would feel better. Not everyone has that motivation," she continued.

My goal is always to inspire others, not to make anyone feel less worthy. I don't want to be the one who makes you feel bad about your diabetes management, or yourself. I'm not ever "better than you!"

I want to inspire you, because higher powers know I would have needed it myself. When I was at my absolute worst, with double digit A1C's and didn't know my ass from my elbow in terms of diabetes management, I was trying everything out, one thing after the other and it all lead to the same shit… I wish, I wish social media would've existed, and I could've found some sort of motivation and inspiration in people who have walked the same path. And even when I had A1C's of 7-8% I would've needed someone who I could look up to.

That's who I aspire to be – I want to be your cheerleader, the one that cheers you on when the going gets tough! Me sharing my values and numbers, me sharing my lifestyle and tips, me sharing everything that I do on social media is NEVER about bragging. It's about me being on the diabetes journey / just as much as you are. And I want you to see it as inspiration.

If I could get myself from double digit A1C's to a healthy, healing, happy range of blood sugars, so can you. I promise And I'll be there for you, to guide, inspire and motivate you. If you want me to, that is. Always rooting for you. 🙌🏼💗🌟
Post originally published on my Instagram account, @hannadiabetesexpert
https://hannaboethius.com/wp-content/uploads/2019/10/Screenshot-2019-10-15-at-10.57.22.png
1026
1210
Hanna Boëthius
/wp-content/uploads/2016/04/HannaDiabetesExpertLogo@2x.png
Hanna Boëthius
2019-10-13 20:00:59
2019-10-15 10:07:05
Inspire – don't judge!