Make A Change – 4 Steps How To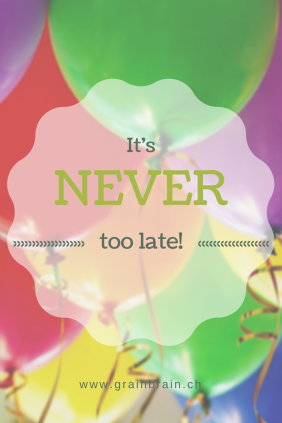 It's never too late to start a positive change.
"The time for action is now. It's never too late to do something." Antoine de Saint-Exupery
It's easy to think that "you're too far gone/old/overweight/addicted/stuck" to make a change for yourself and your life.
I know where you're at right now. I really do.
If you've read some of my previous posts, you know how I've struggled with making changes in the past…
Having spent a gross majority of my life (26 years), trying to make the right choices for me and my health and having learned lessons from each and every time, whilst not getting anything right.
Seeing different doctors, nutritionists, nurses and experts, even psychologists. And no one could tell me or even give me a clue of what I really needed to do.
I've basically ran on wild goose chases in terms of my health my whole life. Different medications, different diets, different motivators and different dream health care teams (of varying success).
This tires a person out, and can even wipe them out completely. What you're left with is zero motivation, zero patience, zero happiness and 100% wanting to sleep through it all.
At this point I really started feeling like a pre-programmed robot, dreading the future and being sure I wouldn't see past the age of 30. I was following all of the books, one at a time, and NONE of them made anything better. At all.
It was after that I started studying again, this time to become a nutritionist. And thank the Universe I did.
Somewhere, somehow I found the motivation of giving it (and myself) One. Last. Try. with all the stuff I was learning at school.
And that's when the proverbial hammer hit the head of the nail – I managed to create something so much more beautiful that I had ever imagined for myself. More health, more freedom, more wealth, more pride, more self-esteem.
This, amongst many others of my stories, taught me a Big Lesson: It's in the big hurdles that we gain the most insight into ourselves and the most experience in life.
"Nobody can go back and change a beginning. But anyone can start today and make a new ending." Maria Robinson
Even if you're 96 years old and realize that, hey, smoking doesn't serve me like it once used to, it's better to stop the nasty habit and move on. It doesn't matter if your last day on earth is tomorrow or in, well, 96 years, there's always, always, always space to make new positive beginnings.
This is especially true if it comes to improvements in your health and well-being. As we both know, there's nothing left unless we have this very founding principle in place.
So, what can you do if you realize that there is a change (or even two) you would LOVE to make for yourself?
Realize that you're not stuck.
You never were, you never will be. I know it's not easy to break free from old habits, after all our lizard brains make sure that it's very comfortable right there. But: getting out of your comfort zone and sniffing a bit of fresh air is essential to making a change. How can you get a breath of fresh air today? How can you move out of that couch potato state of mind? It does take making a plan of action for yourself, and not let said plan be defined by your age or held back by your current situation.
What are you afraid of?
What's stopping you from making the ultimate commitment to invest in yourself, your health and your future? Spend some time identifying what might be holding you back. Then find a way to work through them, or get help from a coach or practitioner who knows exactly in what kind of deep ditch you're currently sitting.
Find your ultimate motivation.
And make sure this goal is for you and no one else. This is just as true for general goal setting as it is for a lasting life-style change. Why do you want this change? How will you feel once you're there? What will others think of you?
What's the one baby leap you can make today to start it all off?
Take one little step a day, but make sure you take one every day. Help yourself to make an easier transition in the not-too-distant future. It definitely helps to set a deadline for yourself, and work toward that, step by step.
There's always, always, always something to be grateful for. So why not make one of those things to be grateful for that you made a decision to invest in yourself and your health?
The bottom line is, you don't need to wait for the "perfect moment" to make things happen. You can decide any time you want to that the time is right for YOU to make a change.
"It's never too late. Don't focus on what was taken away. Find something to replace it, and acknowledge the blessing you have." Drew Barrymore
https://hannaboethius.com/wp-content/uploads/2015/02/blog_never_too_late-1.png
1200
800
Hanna Boëthius
/wp-content/uploads/2016/04/HannaDiabetesExpertLogo@2x.png
Hanna Boëthius
2015-02-19 18:07:19
2015-02-19 18:07:19
Make A Change – 4 Steps How To