Chronic Revolution
Are YOU ready for it?
I've been so eager to tell you about this for the longest time. Or at least it feels like it.
But the timing hasn't been right. And then came Christmas. And New Years.
Now that we've both moved past those, let's take a good look on what 2014 will bring!
I'm not a huge fan of resolutions, especially not those fuelled by a few (too many) glasses of champagne on New Years Eve. On the other hand, I think setting goals can really help you develop as a person. There's a big difference between those two, though.
So, your current goal is to finally get your chronic disease on track, right?
I've got the answer for you, right here.
Let me introduce to you my newest offering, fresh of the press, especially for you:
This is a program that lies very close to my own heart. As you may remember, I'm fighting a few myself.
So what can you expect?
The results vary from person to person and obviously it depends on the energy YOU invest, but here are some results you can expect:
Alleviating symptoms, like sky high blood sugars, or blood pressure, head fog and bloatedness, to mention a few.
Become more confident and secure about the control of your health  (no more hiding your results from your care team!)
Get super supermarket confident
Know what YOU need to feel better
More freedom
Have a longer, more qualitative life
More stable blood glucose levels, lower cholesterol and lower blood pressure
Take less medication
Get restaurant cocky
More joy
Get more energy
Become a brunch goddess
Less stress when it comes to food
Have more time left for things that matter, more fun!
And how do we get to all these fantastic things?
Your Chronic Revolution is a 60-day online program for you, if you live with a chronic disease and want to turn your life around, as well as take back your health with the help of proper nutrition (and without further medication.)
It's all about changing your life in easy steps. A fun take-you-by-the-hand mentoring program, leaving you hopeful about your future.
It's completely tailored to your needs, no cookie-cutter approach because we've learned that two people with the same chronic disease will still have completely different challenges to cope with.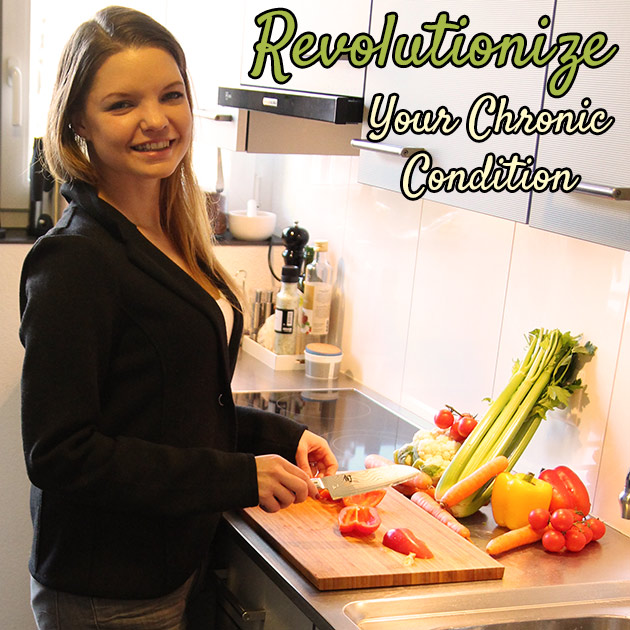 So, if you're a fun-loving person with a chronic disease (such as: diabetes, thyroid problems, Crohn's disease, celiac, arthritis, fibromyalgia, epilepsy, osteoporosis etc) with a positive attitude who are ready to feel empowered in your health, read more here!
Are you tired of terrible and agonizing advice that only confuses you more? Jump on board! Are you also willing and eager to do the work to get clarity and more energy, then this is just for you.
You can read all about it right here!
Even if you don't feel ready for this just yet, it's ok too. But stick around for more great information, fun facts and fantastic ideas! 🙂 You can also schedule a Pay What You Want call with me to figure out questions or thoughts you have. (Or forward this to someone who might be ready for it.)
I'm so glad I'm able to offer you this amazing opportunity – it's helped me so much to go through this and I know it would help you too.
/wp-content/uploads/2016/04/HannaDiabetesExpertLogo@2x.png
0
0
Hanna Boëthius
/wp-content/uploads/2016/04/HannaDiabetesExpertLogo@2x.png
Hanna Boëthius
2014-01-02 13:00:16
2014-01-02 13:00:16
Chronic Revolution