Getting Confident
Sometimes being confident is just not an option.
You know what I mean – when you see your ex with a new love, or when you realize you've majorly messed up.
But confidence goes much deeper than that immediate, gut wrenching reaction.
Can you get confident enough to show all parts of you, of your person as well as your body? Are you ready to show others your darkest, most secret thoughts and emotions? Ready to rock a two-piece swimsuit at the beach?
If you happily say yes to these questions, I'm in awe of you.
This can be a struggle for most people. It might leave you to slip a little white lie in order to get out of the uncomfortable situation. Or plain out make you duck and dive, not to be seen.
But are these really built on other people's thoughts of you? Or, could they, perhaps, be fictions of your own imagination?
And, what is the worst thing that can happen? They laugh at you? Laugh back. They look at you with a look that stings worse than any swam of bees? Ignore, and most importantly, move on.
I know it hurts you the very most when someone finds an old scab of yours to pick (i.e. making fun of you for something you're already insecure about, to be clear). I really do. I've been bullied, poked, prodded, laughed at, stared at, pointed at, ignored, and been talked sh*t about. And it's hurt me more than I'm willing to admit.
The key is this: you learn.
You learn to live with it, to stop seeing it and to ignore those (just equally as) insecure people who have nothing better to do with their time than to annoy you.
And it's terrible that we have to manage like that, but this is the reality of things.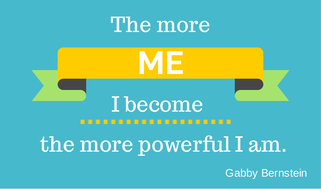 What about if you have something or wear something you have to, say, for medical reasons, and can't, and definitely SHOULDN'T hide?
Confidence isn't always easy, but it is definitely required. Especially by people who can't help what they look like or what they wear.
Last week, Miss Idaho, Sierra Sandison, rocked her bikini-part of the competition wearing an insulin pump. (If you don't know what I'm talking about, read more HERE.)
Miss Idaho/Sandison's amazing gesture has filled the diabetic community with both hope and confidence. Using the hashtag #showmeyourpump, it's become nothing short of a social media phenomenon to share a picture of your insulin pump.
I got so inspired and deeply impressed by Miss Idaho 2014 for showcasing her insulin pump in the competition, so I decided to show my support and admiration by posing, in a bikini, showing my pump, too.
By doing that, I want every single one of you to know that it's OK to wear a bikini (or anything else you're shoving further back in your closet because it's too "revealing" for wearing a device that keeps you ALIVE) – if people don't like what they see they can kindly look away.
And, for the sake of clarification, no, this is not easy to post for me, many parts of my body are not my favorite. But I am thankful that so many parts of it still work! And no, those dark patches are NOT bruises. My doc and I think it's another AI issue, but no one seems to know. If you do, please let me know what it is!
Now, I want to see you showing your pump too, although I understand not everyone is ready for a full swimsuit shoot, take a photo and tag it with #showmeyourpump !
Ps. You can find Miss Idaho's personal blog HERE.
…as well as a superb interview with her HERE by fellow d-blogger Kerri Morrone Sparling.
/wp-content/uploads/2016/04/HannaDiabetesExpertLogo@2x.png
0
0
Hanna Boëthius
/wp-content/uploads/2016/04/HannaDiabetesExpertLogo@2x.png
Hanna Boëthius
2014-07-23 20:35:25
2014-07-23 20:35:25
Getting Confident